THE EQUILIBRIUM INSTITUTE'S EXPERTS
The Equilibrium Institute's team and Advisory Board are made up of renowned scholars and analysts who are widely regarded as leading experts in their respective areas of specialisation.
The Institute's work is supported by more than 20 experts who specialise in the fields of economics, sociology, political science and law.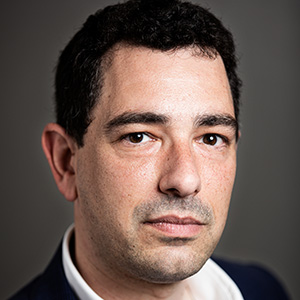 Tamás Boros
Political analyst; director and co-founder of the Equilibrium Institute
Mr Boros serves as the member of the Scientific Council of a leading European think tank, the Brussels-based Foundation for European Progressive Studies (FEPS). He is the co-founder and co-owner of Policy Solutions, a consultancy and research institute based in Budapest, as well as a member of the Hungarian Political Science Association. He is a recurring guest on a variety of political talk shows on Hungarian television and often comments about public affairs in leading international media outlets such as The Economist, the Financial Times or the BBC. His publications and analyses mainly focus on Hungarian politics, populism and political extremism. He previously worked for the European Commission and the Hungarian Ministry of Foreign Affairs as an expert on communication and EU affairs. For four years, he served as the director of an NGO, the Pillar Foundation, and he was awarded the Young European of the Year award by the Schwarzkopf Foundation in Germany.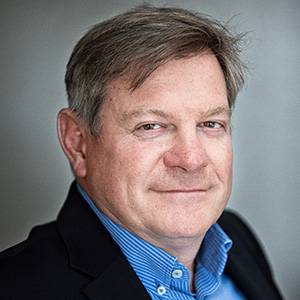 Ákos Kozák
Economist and sociologist; co-founder of the Equilibrium Institute and Director of the Future Forum Danubia
Mr Kozák began working for the GfK Hungária Market Research Institute in 1989 and served as its director from 1993-2010. He received his degree from the Budapest Business School's Faculty of Commerce, Hospitality and Tourism, and from the Eötvös Loránd University of Science (ELTE), where he studied media/journalism and sociology. He is an expert in futures research and consumer studies and holds a PhD in sociology of consumption. He has previously served as a lecturer at the Budapest Business School and is currently an academic research fellow at the Cyber Economics Research Centre. Mr Kozák holds various professional and academic affiliations. He serves as a member, respectively, on the Advisory Board of the Commerce and Marketing Institute at the Budapest Business School; the board of the Commerce and Service Section of the National Association of Entrepreneurs and Employers; the Advisory Board of the Budapest Corvinus University's Institute of Marketing and Media; the Presidium of the Hungarian Trade Association; and is also a member of the ESOMAR European Marketing and Social Science Research organisation. Between the years 2008 and 2012, he served as the president of the Hungarian Marketing Association. He is the author or co-author of numerous advanced studies on market research. He is the 2008 recipient of the Gábor Klauzál Award (the most prestigious Hungarian state award in the area of trade).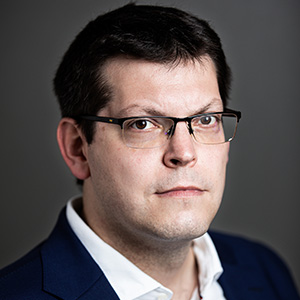 Gábor Filippov
Historian and political scientist, he serves as the Equilibrium Institute's Director of Research
Mr Filippov received his degrees from the Eötvös Loránd University of Sciences' (ELTE) Faculties of Humanities and Social Sciences, respectively. In 2015 he began his PhD studies at the Central European University's Department of Political Science. Between 2007 and 2009 he worked as an expert advisor in the Hungarian National Assembly, and from 2009 to 2015 he was a political analyst and then a senior analyst at the Progressive Institute (later known as the Hungarian Progressive Institute). Between 2015 and 2019 he worked as a news editor and as a book editor for Athenaeum, a Hungarian publishing company. His analyses and op-eds have been published in numerous domestic and international press outlets, and he is a frequently invited to talk about politics on television and radio shows. His research focuses on the European and the Hungarian far-right, on the histories of antisemitism and Islamophobia and their present-day manifestations, as well as the workings of contemporary authoritarian regimes.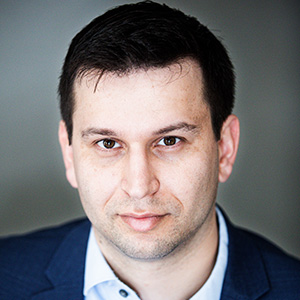 Dániel Bartha
A foreign and security policy expert; the Equilibrium Institute's Director for Foreign Affairs
Mr Bartha is a foreign and security policy expert. He received his degree in International Studies from the Corvinus University of Budapest and is currently a PhD student at the University of Pécs's doctoral program in geography. He is the president of the Foundation for Euro-Atlantic Integration and Democracy and also served as its director from 2014-2019. Previously, he was the first director of the Central European Policy Institute (the GLOBSEC Policy Institute today) in Bratislava. Between 2005 and 2012, he was employed at the International Centre for Democratic Transition (ICDT), where he worked as a project manager, was then appointed director for development, and finally went on to serve as the Strategic Vice President at the Centre for Democracy Public Foundation, the ICDT's oversight body.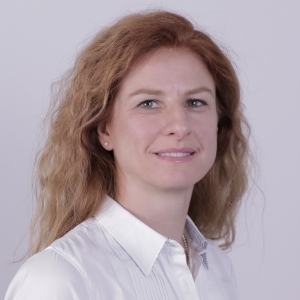 Tímea Boda
PR manager; member of the Equilibrium Institute's team
Communication professional with extensive experience in supporting a wide range of stakeholders in different fields. She received her degree from ELTE Faculty of Arts and studied international communication at the Budapest Business School Faculty of International Management and Business. Before joining Equilibrium Institute she worked for both international communication agencies and large corporations where she was responsible for strategic planning and delivery of end to end external and internal communication projects. Besides the commercial banking sector she spent more than 10 years at the Central Bank of Hungary where she handled and managed communication campaigns to support the central bank's core tasks, including its research and publication activities. As part of a team, she participated in the design, implementation and maintenance of a framework aimed to reach the general public with the messages of the national bank. She has always been dedicated to following public issues.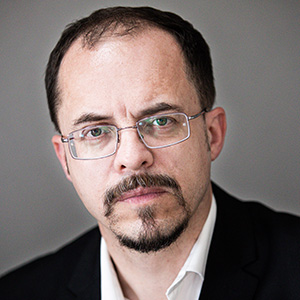 Zoltán Balázs
Economist and political scientist; member of the Equilibrium Institute's Advisory Board
Mr Balázs is the Program Director of the doctoral program in political science at the Corvinus University of Budapest. He has taught at several Hungarian universities and has held research fellowships at the Wissenschaftskolleg in Berlin, the Netherlands Institute for Advanced Study (Wassenaar), the Catholic University of Portugal in Lisbon and the University of St Andrews. He is the author of over 60 English and Hungarian language academic studies, four monographies, and he has also edited four books and translated six. He regularly publishes academic articles as well as op-eds in the media. His areas of research are analytical political theory, axiology, the relationship between literature and political theory, conservative political thought, Hungarian intellectual history and the thought of Aurél Kolnai.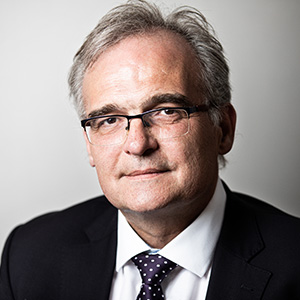 Gyula Gilly
Physician and healthcare manager; member of the Equilibrium Institute's Advisory Board
Mr Gilly was active in the student movement at the time of regime transition and he was subsequently involved in the various policy processes that shaped the transition in the areas of public healthcare insurance, healthcare and higher education. His role in the policy debates at the time owed to his expertise as a graduate of the University of London in public policy and public finance, as well as his professional and private sector experience. He was a founding member and later also the president of the Federation of Students in Higher Education (the predecessor of the National Organisation of Student Self-governing Bodies, known in Hungary as the HÖOK). Between 1998-2001, he served as the programme director of the Ministry of Education's World Bank Higher Education Development Program. During the years 1999-2001, he was involved in designing the student loan system in Hungary. Following the creation of the Student Loan Centre, as the organisation's CEO he also played a leading role in the widespread use of student loans. In 2002-2003 he served as the CEO of the OTP Health Preservation Ltd (an affiliate of Hungary's largest commercial bank OTP) and in that capacity he was actively involved in setting up the OTP National Health Insurance Fund and the design of its services. Between 2012-2014, he was a senior political advisor to the state secretary in the newly created State Secretariat for Higher Education. With the support of the Hungarian Medical Chamber, he published his book entitled A Just and Therefore Decent Society; A Conception of Political Justice and the Political-Moral Legitimation of the Democracy That Free Individuals Deserve (Igazságos, tehát tisztességes társadalom; a szabad emberhez méltó demokrácia politikai szintű igazságossági koncepciója és a politika morális legitimációja) in 2017.
Ágnes Havas
Film and television expert; member of the Equilibrium Institute's Advisory Board
Ms Havas began her professional career at Magyar Televízió (Hungarian national television), working primarily on co-produced television films and documentaries. She subsequently became the program director at the Hungarian division of HBO, as well as the Hungarian television channels Spektrum and TV3. Starting in 2001, she worked for two years on content development and film acquisition for the major Hungarian television channel TV2. For several years she served the CEO of Skyfilm, where she worked jointly with Gábor Herendi as a producer. Since 2009 she has been managing her own company, Havas Films, which has operated as the Hungarian partner in the international joint production of several documentaries. Ms Havas also worked as a producer of short features directed by László Nemes Jeles, whose film Son of Saul won the Academy Award for the Best Foreign Language Film in 2015.
From 2011-2019 she served as the CEO of the Hungarian National Film Fund. During her tenure, the Film Fund was involved in the production of several successful films such as The Notebook (A nagy füzet), Son of Saul (Saul fia), On Body and Soul (Testről és lélekről), 1945, Aurora Borealis, Kincsem – Bet on Revenge (Kincsem), The Whisky Robber (A viszkis) or Happy New Year (BÚÉK). It was based on Ms Havas' idea that the Film Fund created its Incubator Program aimed at first-time directors. In 2018, Variety magazine's International Women's Impact Report ranked Ágnes Havas among the 50 most influential women in the entertainment industry.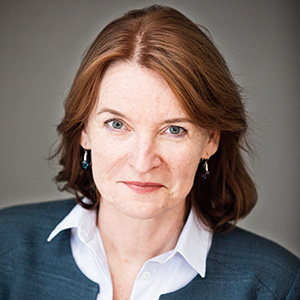 Edina Heal
Senior advisor on technology; former CEO of Google Hungary; member of the Equilibrium Institute's Advisory Board
Ms Heal led Google Hungary for a period of almost eight years. Among her achievements as the CEO of Google Hungary, the company introduced YouTube, Google Streetview, Google Play and Google Maps in Hungary. Before her long stint at Google, she served as the CEO of Hungary's most-listened-to and highest-grossing radio station at the time, Sláger. She has substantial experience in producing contents and fostering creative talents. She has also managed the EMI record label in Hungary, and through that line of work she worked with major Hungarian bands and solo artists. During her years in the music industry, she also worked for Island Records, PolyGram and EMI in London. Edina Heal launched her international career at an international advertising agency in Budapest, but she has experienced the position of entrepreneur, launching her own business producing children's shoes in London. She created two foundations, the first being Sláger Angyal, which helped underprivileged children, and the second was Egyenlítő, which aims at promoting equal opportunity and treatment for women. Egyenlitő's volunteers include over 200 influential Hungarian women and men. In a volunteer capacity, Ms Heal also sits on the boards of the Budapest Festival Orchestra and of the Skool Foundation. She serves as a consultant for a variety of start-ups, to help them get launched. She was on the cover of Forbes magazine's 2015 issue on the most influential women in Hungary, and she has continued to feature prominently on that list. She received her MBA degree from INSEAD in France.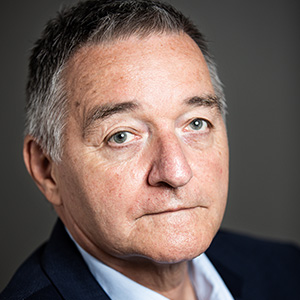 Imre Kovách
Sociologist; Doctor of the Hungarian Academy of Sciences, member of the Equilibrium Institute's Advisory Board
Mr Kovách is a scientific advisor at the Institute for Sociology of the Hungarian Academy of Sciences' Faculty of Social Science (MTA-TTK), a university professor and the director of the doctoral program in sociology and social sciences at the University of Debrecen. His research topics include rural society; social inequalities; social integration; elites; the sociology of development and the sociology of projects; the social determinants of energy consumption; and the relationship between public power and the individual. He has worked on 28 Hungarian and 24 international (including 9 EU) research projects. He has presented in over 30 countries across the world and his works have been published in six languages. Mr Kovách has worked as the editor of several domestic and international academic journals. He has also served as the president of the European Society for Rural Sociology and as the vice president of the International Society for Rural Sociology. His work has been recognised in the form of several academic and state awards as well as a wide variety of invitations to teach as a visiting professor. He is a corresponding member of the Académie d'Agriculture de France.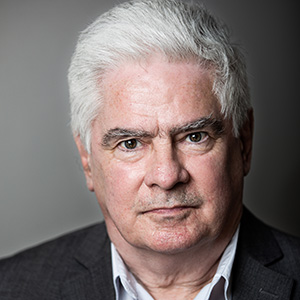 István Síklaki
Social psychologist; member of the Equilibrium Institute's Advisory Board
Mr Síklaki received his degrees a clinical psychologist from the Eötvös Loránd University of Sciences (ELTE). Between 1980 and 1986 he served as the managing editor of the division on psychological publications at the Gondolat publishing house in Hungary. In the meanwhile, he also continued his research and began to work as an academic instructor at the Department of Social Psychology at ELTE's Institute of Sociology. He began working as a research fellow at the Hungarian Academy of Sciences' Institute of Psychology in 1986. Upon obtaining his PhD degree in 1994, he was promoted to a position as senior research fellow at the Institute. In 1991, Mr Síklaki began to augment his academic career by working as a public opinion and market researcher, concentrating especially on focus groups, first as the lead researcher at the Sawyer-Miller Group's Budapest subsidiary, and then as a researcher at the Medián Opinion and Market Research Institute. In 2000, he became a full-time lecturer at the ELTE Institute of Sociology, where he served several terms as the chair of the Faculty of Social Psychology. Once the Institute was transformed into the Faculty of Social Sciences, he managed the Institute of Social Relations and also served as the general vice dean of the Faculty between 2006-2010. Currently, he continues to teach as a professor emeritus at the Corvinus University's doctoral program on social communication and in the interdisciplinary doctoral program at the ELTE Department of Sociology.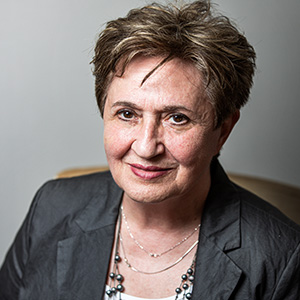 Mária Töröcsik
Economist and university professor; member of the Equilibrium Institute's Advisory Board
Ms Töröcsik teaches marketing, purchasing and consumption behaviour and personality-based marketing. Her research areas are consumer behaviour, the changing trends in consumer behaviour and contemporary issues in marketing. She has published prolifically in these thematic areas. She has recently written several thematic books that span a wide array of issues in marketing, focusing especially on the need for empathy towards consumers. Her most recent book, Consumer behaviour – Insights, trends, customers and self-marketing – relations between the person and marketing (Fogyasztói magatartás – Insight, trendek, vásárlók, a Self-marketing – személy és marketing kapcsolatok) was published by the Akadémiai Kiadó publishing house in Hungary. In her book, Ms Töröcsik summarised the most important tenets of personality-based marketing and consumer and purchasing behaviour, as well as the new challenges in these areas. She is a member of the Hungarian Academy of Sciences' Committee on Business Management, and she mentors new scientific talents at the doctoral programs of the Universities of Pécs and Szeged.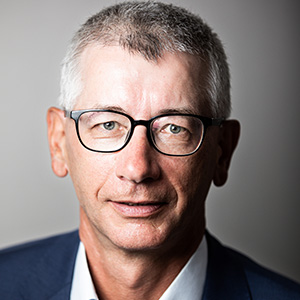 László Urbán
Economist and banking expert; member of the Equilibrium Institute's Advisory Board
Mr Urbán graduated in 1982 with a degree in finance from the University of Economics in Budapest (which has since been renamed the Corvinus University of Budapest). During the first decade of his career, he worked as a university instructor at the University of Economics and the Eötvös Loránd University of Science's (ELTE) Faculty of Law. During this period, he also spent a year at each, the UC Berkeley's School of Business and Princeton University's Woodrow Wilson School. In the first years after regime transition he was appointed to lead Fidesz's team of economic experts, and subsequently he also served as an MP for a year in 1994. In 1995, he started to work as a banking expert, first for the World Bank in Washington, then for ABN-AMRO and subsequently as the vice president for corporate business at the Postabank in Hungary. At Citigroup in New York, he was in charge of global product development from 2000-2005. Subsequently, Mr Urbán returned to Hungary where he became the director of the Hungarian National Bank and then the deputy chairman of Hungary's largest commercial bank, OTP. Starting in 2010, he moved to London to serve as a member of the EBRD's Board. He is currently on the Supervisory Board of the Slovenian NLB Bank. Between 2012-2017, he was an external instructor at the CEU Business School. He is a co-founder of the Eötvös Group and the editor and co-author of the book entitled Mountain March – Social and Political Challenges in Hungary (Hegymenet – Társadalmi és politikai kihívások Magyarországon).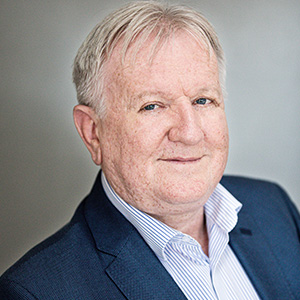 Tibor Závecz
Sociologist and public opinion researcher; co-founder of the Equilibrium Institute
Mr Závecz received his degree as a software engineer from the Eötvös Loránd University of Sciences (ELTE) in Budapest. He subsequently went on to study sociology at ELTE. His first job was at the Mass Communication Research Centre in Hungary, where he started in 1986. He stayed on at the Centre after it transitioned into the Hungarian Public Opinion Research Institute. In 1988/89, the period of regime transition in Hungary, he was involved in conducting the first public opinion polls on political issues that were meant for public dissemination. Ever since, he has been continuously engaged in research on the social embeddedness of political parties; political processes; the public mood; and the political/ideological attitudes of citizens. Starting in 1990, he served as the director of public opinion research at Szonda Ipsos (later Ipsos), a leading Hungarian polling company. He held this position for 25 years, until 2015, when he founded his own polling company, the ZRI Závecz Research Institute. Hungarian media outlets regularly cite his polls about social issues and political events. He is often invited to lecture at institutions of higher education and attends professional conferences.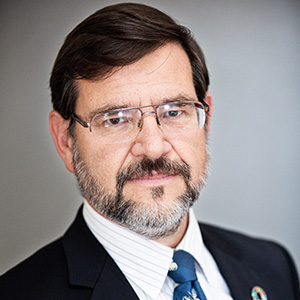 János Zlinszky
University professor and biologist; member of the Equilibrium Institute's Advisory Board
Mr Zlinszky completed his training as a biologist at the Eötvös Loránd University of Sciences' (ELTE) Faculty of Natural Sciences in 1982. He received his doctorate at the same institution in 1988, and added a PhD degree from Ulster University in 1993. He took a specialised state examination as a certified public administrator in 2009. Since 2018, he has been serving as the European Parliament's delegate on the Board of Directors and the Management Board of the European Environment Agency (EEA). Prior to this role, he worked as an expert for the United Nations' Open Working Group (UN OWG) in New York in 2004. Between 2009 and 2012, he served as the head of the Strategic and Science Division of the Office of the Parliamentary Commissioner for Future Generations.
During Hungary's rotating presidency of the European Council, he was the chair and vice-chair, respectively, of the European Council's two international environmental working groups (the WPEI Global and Regional). From 2005-2010 he served as the senior environmental advisor to László Sólyom, the Hungarian President at the time. He has been teaching sustainability and environmental-related subjects at Hungarian universities (Péter Pázmány Catholic University, Eötvös Loránd University of Sciences and the University of Pécs) and foreign universities (Cambridge, Tours/Poitiers, Venice). Between 1993-2017 he was part of the team managing the Regional Environmental Centre for Central and Eastern Europe (REC), and from 1982-1991 he worked for the Hungarian Academy of Sciences' Balaton Limnological Research Institute.
Zsófia Bíró
Project Assistant at the Equilibrium Institute
Ms Bíró is a third-year International Relations student at King's College London. She completed her secondary school studies with an excellent matura exam and got accepted to study at university in London. She has studied 4 languages: Hungarian, English, German and Russian. She began her career as an intern at the Equilibrium Institute in February 2020. Currently, she is part of the foreign affairs team and works as a project assistant
István Bart
Climate policy expert; Senior Fellow of Equilibrium Institute
Bart deals with climate policy, the social impact of the climate crisis, reducing emissions and adaptation in the last twenty years. Founder of the Climate Strategy 2050 Institute, a research expert of Klímapolitika Kft. Between 2011 and 2015, he was the founding director of the Hungarian Energy Efficiency Institute. From 2005 to 2011, he worked at the European Commission's Directorate-General for Climate Action in Brussels on European and international climate policy issues. Between 2002 and 2005, he led the introduction of the EU Emissions Trading Scheme in the Hungarian public administration. He regularly publishes articles and makes statements on climate change issues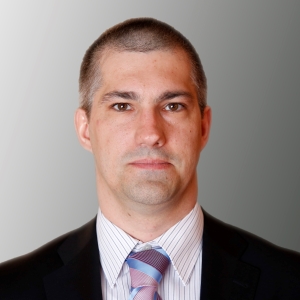 Áron Horváth
Economist; Senior Fellow of Equilibrium Institute
Áron Horváth is an economist, founder, and head of the ELTINGA Centre for Real Estate Research. He is graduated from the Corvinus University of Budapest and earned his PhD there. He founded the ELTINGA in 2010, where they conduct real estate research, analysis, consultancy, education for local and international clients. Áron and his colleagues completed more than 100 innovative projects as academic publications, public sector policy analysis and business case studies.
Judit Lannert
Education researcher; Senior researcher at T-Tudok; Senior Fellow of Equilibrium Institute
Judit Lannert holds a degree in economics and social policy and a PhD in sociology. She has been engaged in educational research since 1990, and was one of the initiators and editors of the Report on Hungarian Public Education series prepared in the professional workshop of the National Institute of Public Education. She was the Director of the Research Center of the National Institute of Public Education and then the General director responsible for research. She has conducted dozens of educational research programmes, program evaluations, and has participated in several international comparative studies. She is the founder of the T-Tudok Knowledge Management and Education Research Center and the Kölöknet community portal for parents. Through the Creative Partnership Hungary program she is a committed supporter of the development of creativity in schools. She runs his own education blog called Tanulópénz.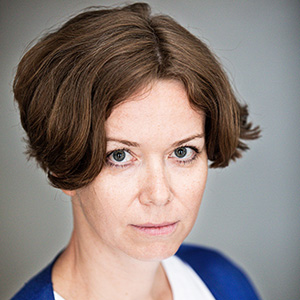 Katalin Szilágyi
Economist and university teacher; Senior Fellow of Equilibrium Institute
Ms Szilágyi received her master's degree from the Corvinus University of Budapest and then went on to complete her PhD studies there in 2008. She subsequently worked as a teaching assistant at the Corvinus University's Department of Macroeconomics and then began to work on formal modelling at the Hungarian National Bank. In 2010, as a senior expert on formal modelling, she was appointed to serve as the liaison for technical cooperation between the Hungarian National Bank and the IMF. Between 2011 and 2013 she was initially in charge of the National Bank's formal modelling unit and was then asked to lead policy preparation. In the latter capacity she was regularly involved in drafting and presenting background briefings for the Monetary Council. From 2013-2019 she worked for the Prague-based OGResearch consulting company, first as a senior economist and then as the head of the company's Budapest office. In the latter capacity, her primary responsibility was to advise international clients and foreign central banks on issues involving formal modelling and monetary policy, as well as to draft analyses for international organisations (IMF, World Bank and the European Commission). She has taught university and advanced studies college courses on macroeconomic and development economics, and in 2012 she was recognised as Teacher of the Year by the Eötvös Loránd University's Department of Economics. Since 2011 she has also served as a tutor at the István Széchenyi College for Advanced Studies.
András Szöllösi-Nagy
Hydrologist; Senior Fellow of Equilibrium Institute
Szöllösi-Nagy, a civil engineer and hydrologist by training, PhD, DSc; is Professor at the National University of Public Service (NUPS), Budapest, Hungary, where he chairs the Water and Environmental Policy Department. He served in UNESCO for more than 25 years first as the Secretary of UNESCO's International Hydrological Programme (IHP) in Paris and later as Rector of the UNESCO-IHE Institute for Water Education in Delft. Recipient of several major international awards. He also served as Governor of the World Water Council and Chairman of the Intergovernmental Council of IHP. Currently he is the Chair of the international Sustainable Water Futures Programme, Brisbane, Australia.